Live Chat vs. Avazilla Virtual Agent.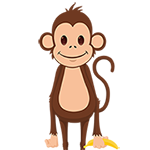 No matter which method one would use to analyze in comparison the value for money Avazilla and live support offer, the benefit-to-cost ratio of Avazilla will be always many times more than that of live chat.
Unlike live support systems, Avazilla does not require work force for its operation and maintenance. Live support is functional only as long as there is dedicated staff that oversees it.
While Avazilla works 24 hours a day and 7 days in a week, live support systems require recruitment for many shifts to offer a similar around-the-clock service, which renders it a highly costly solution.
If you think that you can not give up on your current live support system, it's fine. You can keep your live support in place and let your Avazilla virtual agent work alongside it either simultaneously with your live support system or only during times that your live support is offline.
As such, Avazilla is not necessarily a replacement for live support, but it is an excellent online marketing tool that fills the gaps that live support systems cannot address. It is a perfect complementary addition to your website.